Italy is closer if you explore it with professional guides
We are natural history guides with years of expertise in finding the best birds and the best birding localities in Italy.
Our passion for nature and science has taken us across Italy and around the world in search of wildlife. Let us put our experience and expertise to use for you in helping you design a custom birding tour as memorable as it is unique.
Marco Valtriani
Marco holds a degree in biology with an ornithology major from the University of Pisa; his thesis was on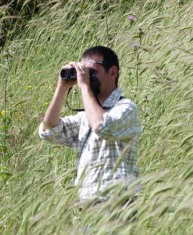 the ecology of the Dunlin in the Mediterranean Basin. As a hiking guide and environmental consultant, he has collaborated in environmental impact studies, scientific wildlife surveys, and educational efforts in ecology and environmental issues. Marco is the author of numerous scientific papers and popular articles on the birds and natural landscapes of central Italy, and has co-authored guides to Tuscany's natural habitats, trails, and wildlife.
He has been guiding birders since 1999 in Italy and abroad, and has worked with many US and British travel operators specializing in nature tourism.
Marco lives with his family near Arezzo in Tuscany; he devotes his free time to exploring new natural sites and discovering new aspects of familiar localities.
Daniele Cavazzoni
Daniele received a Master's Degree in Natural Science in 2009 and started working abroad as a nature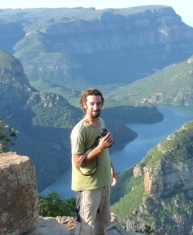 guide for an international tour operator. After that, he worked as a freelance guide leading groups in diverse areas, from the Indian Ocean to the African savannah.
A birdwatching enthusiast since his youth, during the years he has gained experience in birds' observation: his binoculars follow him all along his travels, bird migration camps and, of course, during his excursions.
He currently works as a hiking guide in Tuscany, as well as working on the family farm producing the famous Tuscan "pecorino" sheep's milk cheese.
We are professional guides according to the Tuscany Regional Law #42, 2000.